Deep Sea Fishing from St. Simons
Island & Jekyll Island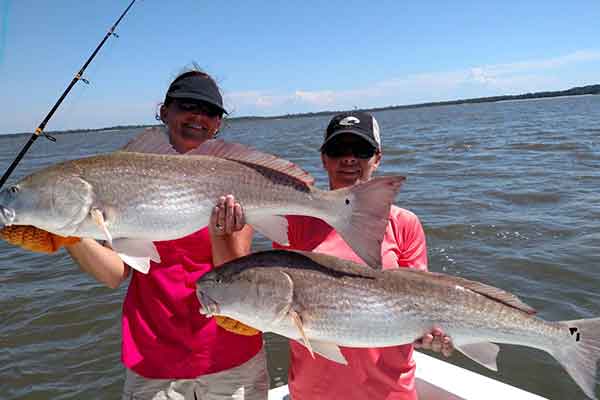 Deep Sea Fishing Charters at Jekyll Island or St. Simons Island provide several types of large saltwater fish species.
Deep Sea Fishing Charters aka Offshore Fishing charters normally occur just off the local beaches and the oceans edge outside the Bays. For over 25 years, we have provided some of the best fishing charters available for visitors and fishermen looking for action on monster size fish in coastal Georgia. See lots of fish!
The best time to book an Offshore Fishing Charter is April through October each season. Charter bookings during this time can be limited, so book a charter as early as possible. Georgia Sport Fishing Charters provides visiting fishermen and families the opportunity to hook-up with the largest saltwater game-fish found in the Georgia coast waters.
Offshore Fishing Charters at St. Simons Island and Jekyll Island
Offshore or deep sea Fishing Charters is classified differently among customers and fishermen. We fish up to 2-3 miles offshore of St. Simons and Jekyll Island beaches and bays. Many customers consider this type of fishing as Offshore Fishing or Deep Sea Fishing Charters. However, fishing guides consider this "nearshore fishing charters". Either way, the fishing is excellent offshore of the local beaches in the Atlantic Ocean! See more about what we catch on these fishing charters below.
A long time favorite of customers and captains alike. Bull Redfish charters is "over the top fun" and the action can be fast and furious during spring, summer and fall. Multiple giant Redfish catches is common during most fishing charters. Fishing Charters for giant Redfish is our most popular trip hands down.
Summer Fishing Charters are even better! As spring turns to summer, the fishing action doesn't stop.. The fishing species makes the swap from giant Bull Redfish right into Tarpon Fishing fishing charters around Jekyll and St. Simons. Also, Shark Fishing charters will kick into high gear in the summer months! Learn more about our fishing charters and other general information.
See the types of fishing trips offered below to get the best bang for your buck and catch some really large fish! The Georgia coastal sounds and ocean fishing offers up some big fish. This area is renowned for large fish and we catch them nearly all year round. Spring through Summer season is a top pick for fishing the waters around St. Simons Island and Jekyll Island. Phone anytime at (912) 275-5577
Types of Fishing Charters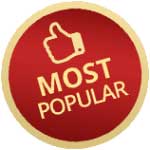 Ocean and Offshore Fishing is enjoyable when the ocean is nice. We have the option of catching many of the same large fish species in our open water bays and sounds when the weather decides not to cooperate. The list of fish we catch offshore and in the bay is comprised of several large species including giant Redfish, Tarpon, Spinner Sharks, Triple Tail, Jacks and more. See what's biting now or get in touch using the info below to find out more.
Please click here to contact us or Phone anytime at (912) 275-5577