ST. SIMONS ISLAND & JEKYLL ISLAND  FISHING CHARTERS
Experience action packed fun and excitement on fishing charters at St. Simons Island or Jekyll Island Georgia. Bring your family, children or friends on a fishing charter and enjoy these beautiful barrier Islands from the water and take part in our superior saltwater fishing charters and opportunities. The windswept beaches in this area greet the Atlantic Ocean on their eastern side coupled with and ecosystem of endless creeks and rivers to the west. The local waters here teem with sea life and several types of saltwater game fish. For more than 25 years, Georgia Sport Fishing Charters at St. Simons Island and Jekyll Island has provided families and visitors a chance to catch the largest saltwater fish species that inhabit the coastal Georgia waters. Learn more!
World Class Saltwater Fishing
St. Simons Island and Jekyll Island enclave world class saltwater fishing. During your visit to coastal Georgia, don't rule out Jekyll Island fishing charters during your stay. Both Jekyll Island and St. Simons Island provide excellent fishing opportunities for visiting and local fishermen with world class saltwater fishing for huge Redfish, Tarpon, Cobia, Jacks, Triple Tail, Black Tip Sharks and more. We provide action packed fishing charters from St. Simons Island and Jekyll Island targeting some of the largest fish in Georgia that roam the local beaches, sounds and Bays.
When choosing a fishing guide, their experience is key. Georgia Sport Fishing Charters offers nearly three decades of experience and full time saltwater fishing guides from the St. Simons Island area. Capt. Richie Lott and top producing guide Capt. Josh Cook are highly dedicated to every customer ensuring a great time and a fun, action packed fishing charter. Having fun in a friendly atmosphere during your fishing trip is the key to our success in the fishing business. This team of local guides put hundreds of customers on the fish of a lifetime every season for over 25 years. Come on down and enjoy a half day or full day of saltwater fishing and southern hospitality with the friendliest, most courteous fishing guides and catch the biggest fish around! Serving our customers since 1991. Learn more about St. Simons Island Fishing Charters. Feel free to phone anytime at (912) 275-5577.
ST. SIMONS ISLAND FISHING ACTION
Battling with Tarpon near St. Simons Island
OFF THE HOOK TARPON FISHING!
Click ``watch video`` below to see what the hype is all about
JEKYLL ISLAND FISHING ACTION
Fishing for monster Redfish near Jekyll Island
THE BEST REDFISH FISHING AT JEKYLL ISLAND
Click ``watch video`` below to see insane Redfish action!
AWESOME DAYS FISHING IN COASTAL GA
Fishing for the biggest, baddest fish around!
HOT ACTION, BIG FISH! COASTAL GEORGIA'S BEST FISHING
Click ``watch video`` below to see the action!
Most Popular Fishing Charters available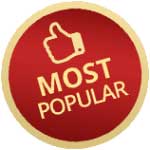 As seen in the photos and video, we provide customers the chance to catch trophy size Bull Redfish, massive Tarpon, giant Spinner Sharks, Triple Tail and more! See the latest Fishing Report.
Georgia Sport Fishing offers action packed saltwater fishing charters for inshore and offshore deep sea fishing. From the local bays and rivers to the Atlantic ocean, we put our customers on the bite and in the fishing action!
Capt. Richie Lott and his team of fishing Guides specialize in live bait fishing charters for a variety of large saltwater fish species in the St. Simons Island and Jekyll Island area.
We are a team of Fishing Guides that hunt down and catch the largest fish that roam the coastal Georgia waters. See the types of fishing trips we offer and the fish we catch and learn more about our charter boats.
Join us for the best fishing charters available in the St. Simons and Jekyll Island area. You'll have a blast!
For fishing information, booking, best times of year to fish, what's biting or questions of any kind, please phone 912-275-5577 anytime.
Family Owned and Operated in Coastal Georgia since 1991