ST. SIMONS ISLAND & JEKYLL ISLAND  FISHING CHARTERS
Fishing charters from St. Simons and Jekyll Island Georgia are available year round. Catching big fish is simply what we do and we enjoy it! Over the past 25 years of fishing the local waters of St. Simons Island and Jekyll Island in coastal Georgia, our local fishing guides have made lasting memories on hundreds of charters and fishing trips for families, children or avid fishermen and women across the nation. Georgia Sport Fishing Charters is recognized nationwide as front runners in the fishing charter and fishing guide business in coastal Georgia from Jekyll Island and St. Simons Island. See what kinds of fish we catch on our charters. We offer fishing charters for inshore fishing, nearshore fishing, offshore fishing and deep sea fishing from St. Simons and Jekyll Island. Excellent fishing awaits you off the local beaches, bays and rivers and fish for the largest fish around the islands. Get in on the action this season and call (912) 275-5577 to inquire about a fishing charter.
Action packed Fishing Charters!
Charter Fishing trips in coastal Georgia are action packed fun and excitement with our highly dedicated fishing guides. See our latest Google post for up to date fishing charter information. Fishing is their passion and watching customers catch the biggest fish of their life while is the goal! Enjoy your day on water with our precision blend of fun, humor and fishing talent providing the perfect setting for everyone on board while offering the best fishing charter experience possible. We love what we do and we like to see visiting fishermen and their families or children enjoy their day on the water with us. We would happily like to thank you all for your continuing support and loyalty. Read our customer reviews for detailed info.
Quality Fishing Charters since 1991
It's not a rumor, the fishing is excellent around St. Simons Island and Jekyll Island Georgia. Master Angler and professional fishing guide Capt. Richie Lott along with his team leader and top producer Capt. Josh Cook are both highly experienced and overly dedicated to every customer ensuring a great time and a fun, action packed fishing charter. Having fun in a friendly atmosphere during your fishing trip is the key to our success in the fishing business. This team of local guides enjoy putting hundreds of customers on the fish of a lifetime each season for over 25 years. Come down to the Georgia coast and enjoy a half day or full day of saltwater fishing and southern hospitality with the friendliest, most courteous fishing guides and catch the biggest fish around! Serving our customers since 1991. Learn more about fishing charters at Jekyll Island and St. Simons Island. Feel free to phone anytime at (912) 275-5577.
St. Simons Island Fishing Charters
Fishing for Tarpon near St. Simons Island
Insane Tarpon Fishing Charters!
Click ``watch video`` below to watch and see what the hype is all about
JEKYLL ISLAND FISHING ACTION
Fishing Charters near Jekyll Island GA
THE BEST REDFISH FISHING AT JEKYLL ISLAND
Click ``watch video`` below to see insane Redfish action!
AWESOME FISHING TRIPS IN COASTAL GA
Fishing in Georgia for BIG FISH!
HOT ACTION, BIG FISH! COASTAL GEORGIA'S BEST FISHING
Click ``watch video`` below to see the action!
Popular Fishing Charters on St. Simons and Jekyll Island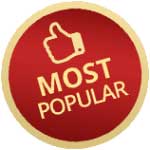 As seen in the photos and video, we provide customers the chance to catch trophy size Bull Redfish, massive Tarpon, giant Spinner Sharks, Triple Tail and more! See the latest Fishing Report. Georgia Sport Fishing offers action packed saltwater fishing charters for inshore and offshore deep sea fishing. From the local bays and rivers to the Atlantic ocean, we put our customers on the bite and in the fishing action.
Capt. Richie Lott and his team of fishing guides specialize in live bait fishing charters for a variety of large saltwater fish species in the St. Simons Island and Jekyll Island area. See our Google local listing or follow us on Facebook.  See customer reviews on Google reviews, Trip Advisor reviews and Facebook reviews to stay in the action with us!
For fishing information, booking, best times of year to fish, what's biting or questions of any kind, please phone 912-275-5577 anytime.
Family Owned and Operated in Coastal Georgia since 1991