St. Simons Island and Jekyll Island Fishing Report
Fishing Report for St. Simons Island and Jekyll Island Georgia Saltwater Fishing
June-July 2018 "Giants of  Summer" Summer fishing season is upon us and the fish are biting here in coastal Georgia around St. Simons and Jekyll Island. Don't miss the superior fishing action for huge Tarpon, Black Tip Spinner Sharks, Mega size bull Redfish and more. They're big and they're here!
Summer marks the best time of year for the annual migration of the beast.. The "Silver King" better known as Tarpon. Coastal Georgia is a premier fishing destination for Tarpon fishing among other large saltwater game fish species. It's no big secret about the monster size fish that are caught around Georgia's barrier islands and now is the time to get out there! Tarpon are already showing up in numbers as they follow giant schools of Menhaden (bait fish known as pogies) and blaze into the bait fish schools at will, there's no stopping them. This is an incredible site to see in real time on the water. See a video of tarpon ripping through schools of menhaden in a morning feast near Jekyll Island. This happens each season when the ocean water rises to near tropical temperatures over 80 degrees and it's an incredible sight to witness up close and personal.
Get on the water this season with Georgia Sport Fishing Charters for your best shot at catching the fish of a lifetime while having more fun than any other local activity. Hook into that giant size Tarpon or Bull Redfish before this season passes you by!
If you missed earlier fishing reports from the 2017 season, catch up on all the fishing action! See the full 2017 fishing season review and recap here
Book a fishing charter this spring! Come on down to coastal Georgia and join 28 year professional guide Capt. Richie Lott and co-Captain Josh Cook for your best shot at catching the fish of a lifetime from Jekyll Island or St. Simons Island.
More about Coastal Georgia Fishing
Year round fishing action! The slow change from Fall into Winter, then back into Spring seasons here in the Golden Isles of Georgia is always a great time to catch a variety of fish as they stage to leave the area to warmer, and often deeper water to seek food or refuge, and they also return the following spring. We're talking thousands of fish like migration mania! This group and variety of saltwater fish are known as Pelagic or migratory fish. They deserve the utmost in respect in order to keep our local fishery sustainable for years to come. And remember, Take a Kid Fishing! See all past fishing reports by Georgia Sport Fishing charters.
Coastal Georgia Fishing facts – What makes the fishing so good here?

St. Simons Island and Jekyll Island are joined to the south by Cumberland Island. This portion of coastal Georgia is a hot spot for some of the best saltwater fishing in the country and here's why. This trio of Islands and their relatively shallow waters is known as the Georgia bight. This bight or cove is carved westward from the ocean and provides the Islands sanctuary from the deep waters of the Atlantic gulfstream which flows nearly 70 miles east of the beaches. Interestingly, these waters are home to the third largest shark breeding ground in the world. Migrating game fish and predators such as Tarpon, Black Tip Sharks, Cobia, King Mackerel and others invade these shallow waters each season to indulge on the bait fish migration along our coastal beaches, sounds, bays and rivers. This annual fish migration is the benchmark each spring, summer and fall.
Got Bait? A good bait supply means good fishing. This shallow shelf which is the Georgia coast provides refuge for countless schools of small baitfish such as Menhaden and Mullet along the local beaches, bays and sounds. Further offshore into the Atlantic, cigar minnows and Sardines gather in drove on the Georgia offshore reefs and buoys. This annual, stunning influx of baitfish each spring and summer season causes a snowball effect as migrating and resident game fish follow to feed on these massive bait schools. The end result is the finest live bait fishing available anywhere on the eastern seaboard.
What's biting at Jekyll Island and St. Simons Island Georgia?
Batter up for Big Fish! Spring, Summer and Fall seasons offer incredible fishing for visiting anglers and families as well as local and avid anglers. The fish here are big, there's no two ways about it. The Georgia coast has earned its rank as a big hitter in the big fish category. What's strange is many folks don't know Georgia even has a coast! Well, we've got a coast, it's only 90 miles long but it's highly fruitful and many areas are under populated. Get in touch with us anytime using our super fast contact form here or phone us @ (912) 275-5577. Also, be sure to see all the action packed fishing videos with Georgia Sport Fishing Charters.
Jekyll Island Fishing is where it's at! Remember it's not only St. Simons, it's actually Jekyll Island that offers up red hot saltwater Fishing in the local waters. Period. Most times, fishing charters leaving from St. Simons Island end up fishing around Jekyll Island, and that's a fact. No matter where you fish, all the southeast Georgia coastal waters bring excellent saltwater fishing for all. Bring your family and/or children and friends along for the fishing charter of a lifetime. See more about fishing trips below.
Looking to Book a Fishing Charter? Georgia Sport Fishing Charters is recognized nationwide. With over 26 years of professional guiding under his belt locally, Capt. Richie Lott and his guide team offer a common sense, yet highly experienced approach to fishing. This is coupled with a precision blend of humor and fishing talent all plugged into an overall friendly fishing environment. This allows our customers to feel welcome and right at home, Guaranteed! Do you need assistance or further info? Call us anytime for any fishing or booking information at 912-275-5577. See what others are saying about Georgia Sport Fishing Charters in our customer reviews.
Popular Fishing Charters available from
Georgia Sport Fishing Charters in Coastal Georgia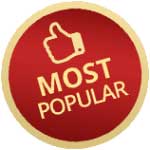 As front runners in Georgia saltwater fishing for Tarpon and Bull Redfish locally, we book charters rather quickly for these trips with a long lived reputation and history of landing many Tarpon over 100 pounds and countless monster Bull Reds over 45 pounds each season on board the charter boat "Wizard" with Georgia Sport Fishing Charters!
Give us a call to get your fishing charter trip on the books before all the days are booked. Phone Capt. Josh Cook or Capt. Richie Lott @ 912-275-5577 or use our quick contact form found here to get in touch with us about booking info and available dates, best times, weather information or general questions about fishing trips for 4 or 6 hours with Georgia Sport Fishing Charters.
We hope to see you this season, and many thanks to all our loyal customers who enjoy this fishery each and every season. Hold on to your hats and let's go fishin!
To speak with someone or leave a message for call back, feel free to phone us at (912)275.5577 or Click here to view our Business Card